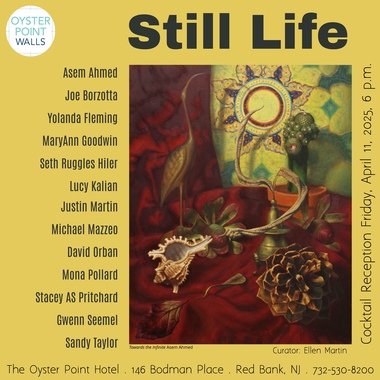 Palette Online ArtSpace: From 6/15-7/7/20:
Chris Lee: R.I.P. SAMO and Other Stories, The Semiotics of Basquiat
Above: R.I.P. SAMO
Christopher Lee, a grad of RI School of Design and currently residing in Jersey City NJ, has created this series of Basquiat (and Warhol) inspired works for this show. Check out the statement on the exhibit page. It's an interesting take on Basquiat and his art of his time, filtered through 2020. Chris states, "This series means a lot to me on many levels. Artist as hero, martyr and commodity. Art, sacrifice, commerce and immortality."

The former Palette ArtSpace, in order to support artists during the pandemic, has converted the website to hosting three week online solo exhibitions. Palette charges no fees and takes no commission, if you are interested in a piece, the artists' emails are in the art info so you can contact them directly.