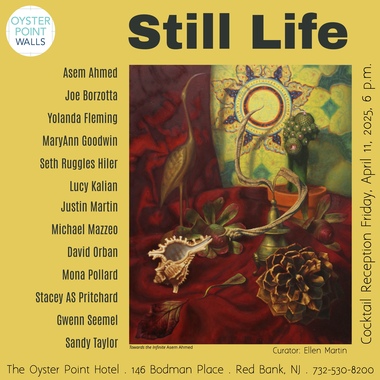 Palette Online ArtSpace: Proud to announce the premiere of the Palette Online ArtSpace gallery! Every two weeks for the duration of this current insanity I'll be presenting a solo show by a different artist.
First up is Hoboken NJ artist, LOU CARBONE!
April 1-15, 2020

If you are interested in purchasing a piece, contact me and I'll hook you up directly with the artist. No gallery commission! Negotiate price and shipping directly with the artist! Note: Palette is not taking any fees from the artist for this.

Also check out our 2 web stores here, originals and prints including the new piece produced by 10&OUT. I'll be doing signed limited editions of 10 only of an artwork - painting, print, 3D, etc, producing them solo and in collaboration. The introductory piece is "Covid-19 Tillie" a print based on the famous Tillie icon of Asbury Park, NJ.
Click WEB STORE - PRINTS to purchase.